Suvera: Flipping the switch from reactive to proactive healthcare
Next generation NHS medics take on long-term condition management
Society needs to ditch the notion that healthcare is only something happens when you are sat in front of your GP.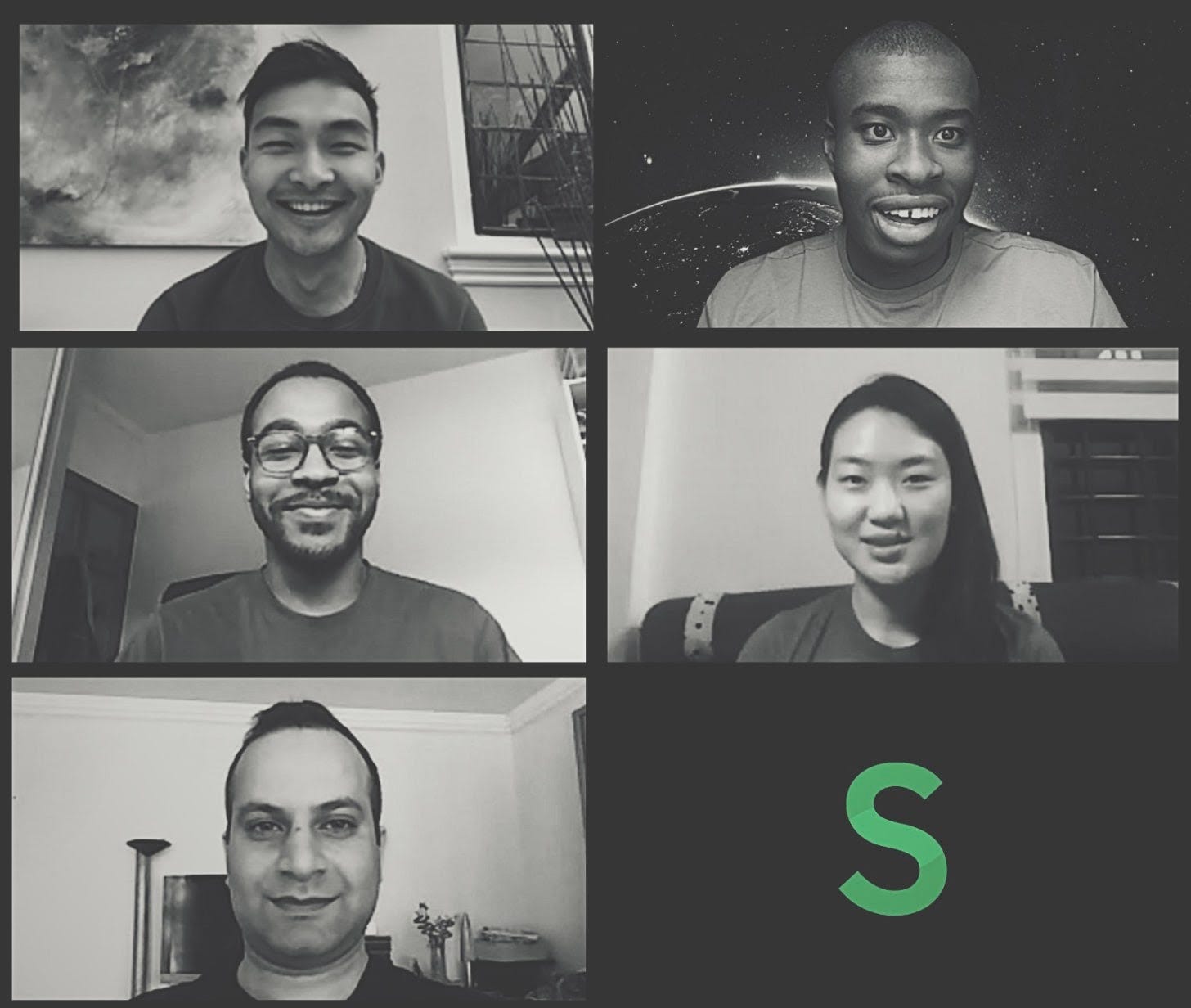 From Top, L-R: Will, Ivan, Ryzard, Diana, Arfan. I chatted with Ivan.
What's your name and what do you do?
I'm Ivan Beckley, co-founder and CEO. I do my best to create the right environment for success and prioritise what we build to fulfil Suvera's purpose.
And your company?
We're suvera.co.uk (soo-ve-rah)
Month / year established?
We incorporated in October 2019, but are many years in the making!
Who's in the founding team?
I'm a UCL medical student and NHS clinical entrepreneur. I was the first med student to work at Google DeepMind, who kindly sponsored my Masters. You can read more about what happened over at Business Insider.
Dr William Gao is our medical lead and an NHS doctor who graduated from UCL. One of the youngest NHS England Clinical Entrepreneurs ever, he previously interned at HAVAS Lynx, leading global cancer campaigns.
Diana Lee is our technology lead and was previously the first engineer at Applied, the first tech spin out from the Behavioural Insights Team (aka the 'Nudge unit'). She is a UCL computer science and maths grad.
Ryzard Akita is our design lead and previously worked at Airbyte, a product studio. He read graphic communications at Reading and one of the most talented designers in the country.
What was your first hire post raise?
Just before closing we hired our amazing product engineer, Arfan. Over 10 years software engineering experience, he was previously lead engineer at the Royal Brompton Hospital, building their backend for clinical lab results. He also will wopp any who challenges him at table tennis, I promise!
How many people work there right now?
We've five with a number of amazing company advisors including David Stables, former CEO of EMIS, and some other names which will announce soon.
Total funding raised to date?
£200k
Source of funding?
Led by Ascension ventures, supported by a number of star angels who we will, again, announce soon.
What problem does your startup solve?
The over-reliance on appointments for managing patients with long-term conditions, which make up 50% of all GP appointments in the UK. This is true of both in-person and video appointments. CRAY!
Right now, for someone with a long-term condition, no appointment means no healthcare. We believe that these people can be better managed using technology, as opposed to an erratic series of infrequent appointments.
We are fundamentally designing a new healthcare experience. Society needs to ditch the notion that healthcare is only something happens when you are sat in front of your GP.
And TLDR what's the actual product?
A tech-enabled follow-up service for patients with long-term conditions. Asynchronous, easy to use and fully integrated with GP workflows
Who is the end user?
GPs, who save time by using Suvera to monitor their patient's long-term conditions without needing to speak to them in person.
Patients, who don't have to attend appointments but still receive proactive care by engaging in our follow-up reviews, which we then summarise and communicate to their doctor.
Who is the customer?
GP practices and CCGs.
Remember, half of all GP appointments in the UK are for managing long-term conditions. That's 185 million appointments every year in England. Are all these appointments completely necessary or effective for patients? As medics, we think not. Ask any patient with a long-term condition and they will say the same.
How do you acquire users?
By becoming a genuine partner to GP practices and CCGs, providing the best version of long-term care for patients. To become a trusted partner we need to build a foundation of evidence that our follow-up works and is useful. We will have results to share in the next few months.
Right now, what aspect of the business keeps you up at night?
Two things:
Providing my team with the best environment for them to thrive and do their best work.

Remaining close to honest challenges that doctors and patients face with long-term condition review and follow-ups.
Biggest accomplishment to date?
Reviewing over 50 patients' long term condition in our first GP practice, without using any tech!
...and biggest mistake?
Not starting to review patients sooner without the tech. You can learn so much about doing things that don't scale.
If you could have equity in any other HealthTech Start-up, which you choose?
Maven clinic. I love, love, love their focus. Women and children. In the segmentation model of healthcare needs and outcomes, women and children are unique.
I also love Outcomes Based Healthcare. I am hugely influenced by their work on population segmentation and health outcome needs for the population. I learnt all of this from them. Creating a standalone end-to-end service for maternal and infant health, is simply genius.
More models like this will and need to be created around the world. At Suvera we are, of course, focused on outcomes and needs of the long-term condition population. Their desired outcomes and needs from healthcare are completely different to everyone else. We aim to serve them uniquely.
I am a magic Leprechaun and can grant your business one wish. What do you want?
Endless investment from individuals who want to see in the world a more positive experience of healthcare for the people who need it the most
How has Covid19 impacted your product, team and plans?
It's accelerated our plans. We are helping patients sooner rather than later, helping them not feel alone managing their high blood pressure. They have a companion in Suvera, which helps them accurately review their blood pressure and clearly communicates a summary to their doctor. When you see it work, it's magical.
What question should I have really asked you?
Two questions. 'What is the mission of your company and why?' and 'How did you know this was the right thing to work on?'
What is the mission of your company and why?
Instead of mission, we like to talk about purpose at Suvera. To have purpose in the world is the strongest motivation.
Our purpose is to proactively maintain people in good health. This took us a long time to figure out but is a clear north star. We believe that it's important society flips the switch from reactive to proactive healthcare. We want to be one of the leading forces for that change.
How did you know this was the right thing to work on?
Through years of observation. The seeds of Suvera began years before we started the company. Those years were spent observing and listening, over and over again, to understand the nuances of the NHS, and the challenges it faces and things that have failed in the past. Will and I interned at over five healthtech companies between us whilst at medical school (Yes, we are seriously crazy). Suvera, as you read about it here today, seemed like the right thing because it provides value to all stakeholders, saving time and maintaining quality at an affordable price.
This is the hardest challenge in building a healthcare startup - providing enough value to the payer, provider and patient to build a sustainable business. So much to juggle.
Often system incentives put all three in conflict. Finding the sweet spot is the beginning of the journey towards making positive change in the healthcare system. Will and I see this change as the challenge for the next wave of clinicians in the system and we are excited to help lead the way.
How should people contact you?
ivan@suvera.co.uk
Postscript: Reader, I invested.